I believe visual arts are a way of expressing emotions and lenses help me to translate and better understand what I see. Looking at the world with an open eye and heart I find inspiration in the simple things of life. When taking photos I aim to inspire people by transforming dreams and projects into emotional images.
Grandson of an entrepreneur journalist and newspaper owner, I developed the ability of story telling at an early age. When capturing moments, I always look at different perspectives and angles. That's what I enjoy most: telling stories throughout images. Based at the Sydney Northern Beaches, I combine with my images the local beach culture and lifestyle. I don't aim to describe what my style is by words such as… "documentary, journalistic, vintage"…  If you had a look around my website and what you saw touched your heart, that's what matters most.
I always thought of a great photograph as if some creature walked into my room; it's like, how did you get here? What are you made off? It's truly mysterious, and no matter how many pictures I make, I have never depleted that quality of mystery. I am endlessly fascinated. And the more you try to control the world the less magic you get. It's really about being open and surprised.
I am just a normal guy, a photographer, an artist, a husband, an ocean swimmer, a surfer, a lifesaver, a Brazilian immigrant and a football lover, a traveller, a storyteller, a dream-doer and most importantly a father to one amazing boy called Lucas and one amazing girl called Jasmine Grace. I have a master in marketing and finance and currently studying to another master, this time in Fine Arts. I have a good sense of humour and I enjoy life.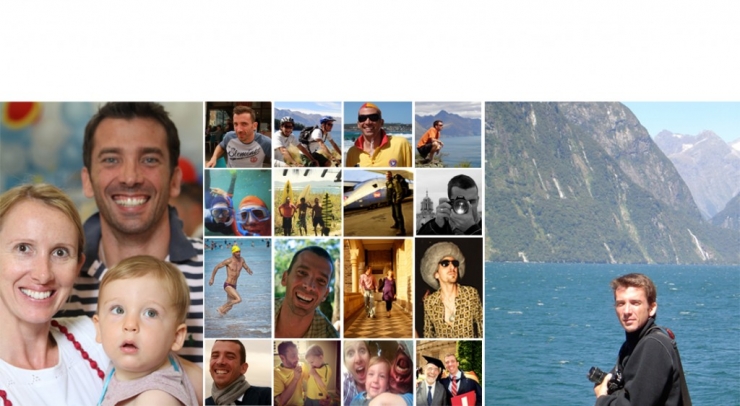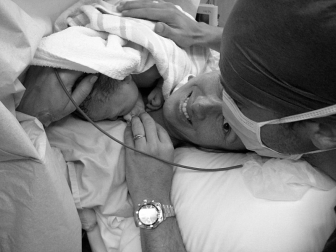 This one image is so important in my life. This is the birth of our son Lucas, a moment I will treasure forever.
After 18 months of trying we finally fell pregnant. The pregnancy was a bit of a roller coaster and at the end, after 10 hours of labor, we opted for a c-section. Every time I see this picture, all the memories leading up to this moment come back to me so vivid and alive.
Now, I can see how much of a life changing event that was. Since then, I can understand the relationships between father and son a lot more; I am able to connect with this moment. Through that experience when shooting I can see so many more of these important moments and connect with them.
It is so important to recognize the experiences that shaped us up to this point and made who we are today. And this is what I like to do, to give a piece of me in the images to my clients turning their dreams, experiences and relationships into emotional images – images that matter.
If you liked what you saw so far, let's have a coffee together. My shout!